As a single parent, my most important job is to make sure my 2-year-old daughter is well provided for each day. But as a runner, I also try to squeeze in time for myself and my health and fitness goals. Complicating the situation further are the regular tasks of pet care, making dinner, and helping out with extended family, just for starters.
To be able to support both my daughter and my active lifestyle, having multiple streams of income is a must for me. Last June, when I was presented with an opportunity to work in the evenings, in addition to my day job, I took it in hopes of spending the new income on more running gear, a vacation, race dues, and more.
I knew working a physically demanding second job would take a bit of adjusting, so I solicited friends and family to help. At first, things went well. I was able to manage 10-hour workdays while maintaining my training schedule for a 5K running series. I would wake up every day between 7 a.m. and 8 a.m., do my editor job between 9 a.m. and 5 p.m., cook dinner afterward, and then head out the door by 6:3o p.m. for my part-time job.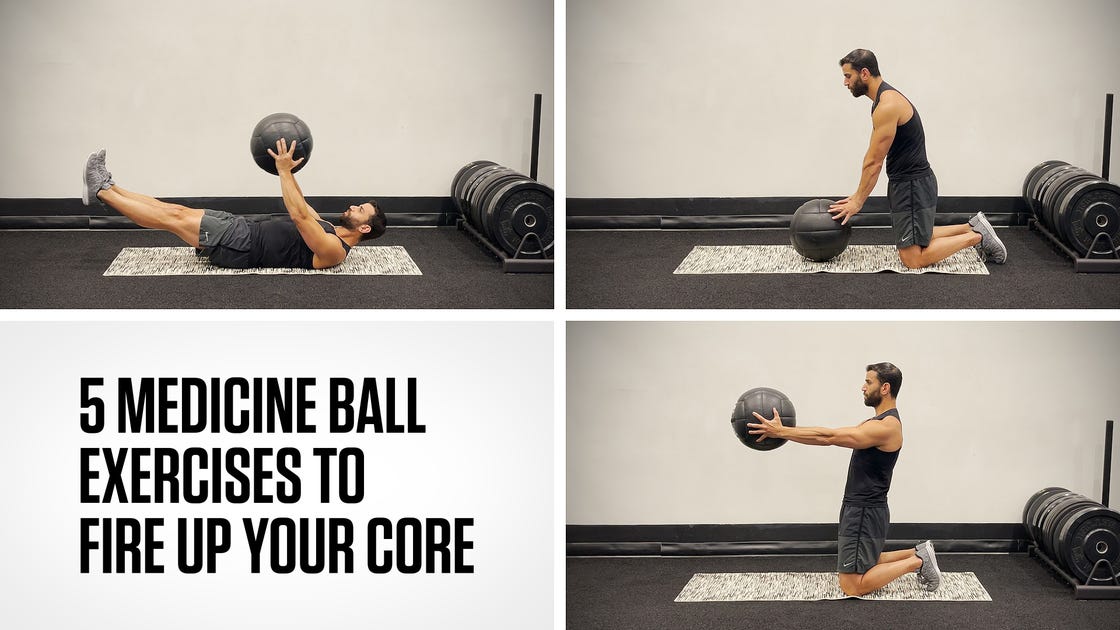 I reserved my lunch hour for runs and workouts. Running gave me energy to power through my days, so in the evening, I was energized and pumped for my next gig. First, I felt like I had everything under control. But that didn't last long.

I grew more and more tired. I had very little time to do all of the above to the fullest extent, and I was constantly playing catch-up. No matter what I did, I couldn't find the right rhythm. In retrospect, what I didn't account for is how much the physical demands of this new job would affect my life.
How to Make a Workout Schedule You'll Stick to Amid Life's Demands
I spent six months adjusting my workout schedule to accommodate my work demands instead of adjusting my workouts based on my body's demands. The very job that was supposed to financially support the things I wanted to do was preventing me from doing them in the first place, which made me stop and reflect on my lifestyle choices, and in turn, on my relationship with running.
In the end, I chose to let the second income go in favor of getting back on track and returning to running, but because I'm a hustler, always looking for ways to provide for my family, I also decided to gather advice for how to better manage in a situation like this in the future. Below is what I learned from a productivity specialist, run coach, personal trainer, and the Runner's World community.
1. Manage Your Attention, Not Your Time
Throughout the past six months, I spent most of my time trying to readjust my schedule because I thought I had an issue with time management. But after I spoke with productivity specialist and author of Personal Productivity Secrets, Maura Thomas, it became evident that my "problem" was not clearly prioritizing my commitments so I could focus on each task, one at a time.
"The biggest challenge to our productivity, which I define as achieving our most significant results—whether that is this hour, day, week, decade, or lifetime—is not that we don't have enough time. It's that we have too many distractions and you can't solve a distraction problem with a time solution. It doesn't matter how much time you have if you're constantly distracted," Thomas says.
To stay attentive throughout the day, you need to prioritize sleep, exercise, and nutrition, Thomas says. Only then will you have more energy and a better attention span to complete your entire to-do list. So if you're considering waking up an extra hour early to get things done, without getting a full night's rest, you probably want to reconsider.
You get 24 hours in the day and it's up to you to decide how to spend them, Thomas explains. That doesn't mean you have to drop your commitments—after all, you can't just stop being a parent. But if you have multiple commitments, avoid multitasking. "Research shows you get more done faster and better, if do only one thing at a time," Thomas says.
Being able to focus on just one task at the time may require some practice, and the best way to work on it is by incorporating meditation and mindfulness into your schedule, Thomas says. Be gentle with yourself while learning to be more mindful, as the process ebbs and flows.
2. Adjust Your Mindset
"When I was pregnant, running felt hard," Runner's World run coach Jess Movold admits—not in the sense that she couldn't do it, but rather she felt like she was forcing herself to train. The feeling, she says, didn't stop her from showing up to training sessions with clients, going to doctors' appointments, or completing a workout. But it did change her relationship with running, allowing her to be more lenient with her training and not beat herself up if she had to rearrange things on her calendar.

Once she gave birth, Coach Jess says she'd unconsciously pivoted her mindset to focus on why she loved running, which helped prepare her for the next training cycle, as a runner and a mom. She says she may get bummed if she has to miss a workout, but she's able to accept it now and continues to move forward.

Now, Coach Jess also slows down and appreciates the good runs, the hard runs, and the rest days, as well as spending time with her family. This allows her to focus on maintaining her fitness in the long term, rather than dwelling on that one session.
3. Schedule Your Workouts—and Your Life—and Let Others Know
You can develop a rigid or relaxed schedule, based on your preferences. Personally, I struggle with keeping a daily schedule and prefer to switch things up.
If you're struggling with scheduling too, Thomas recommends that you consider establishing a signal to notify others you can't be disturbed. One Runner's World+ member says closing the gym door is her signal that it's her time on the treadmill. It could also be a sign on a door or a flag—whatever it is for you, be intentional, Thomas says.
The benefits of scheduling out your day or week is that the more you plan ahead, the easier it will be for you to meet your fitness goals. When asked how they make time for running while managing other commitments, many Runner's World+ members mentioned planning in advance by setting a specific run time, laying out gear, meal prepping, and getting help with other chores, like cleaning the house.
Another tip: Put your phone on silent when you are doing your dedicated run or workout, or if you have an iPhone, create a focus mode to silence specific notifications while you work out. This helps with that first step of focusing on one scheduled task at a time.
4. Understand Your Limits
As painful as it is to admit, when I first agreed to take on a part-time job, I didn't understand my limits. I thought I could handle everything (training, working multiple jobs, and single parenting). After constantly feeling tired all the time and overwhelmed, I realized I had pushed beyond my limits.
To avoid being overwhelmed, Whitney Biaggi, mom, certified personal trainer, and run coach focuses on maximizing her gains with 20-minute workouts, which is how she's able to meet her commitments, including her fitness goals. This approach is key when it comes to scheduling strength sessions into your busy schedule.
Here are some tips to help you outline your limitations, particularly when it comes to your runs:
If you have a long run scheduled on your calendar and work a physically demanding job or walk a lot, try to avoid scheduling your long run on your day off, Biaggi says. Instead plan to run the day after, so you can take your day off from work to prepare your body and get an actual rest day.
If you have a particular distance in mind you want to tackle on the run, make sure your base fitness—the amount of mileage you've accumulated in a lifetime—is strong enough to withstand the kind of race you're preparing for, Coach Jess says. In other words, make sure you can run for a certain distance consistently without stopping. This helps you avoid overdoing it and feeling exhausted in other aspects of life.
If you're a beginner, consider racing a shorter distance like 5K or 10K so you can build your base fitness and work your way up to longer distances instead of jumping right into a marathon and having to dedicate many more hours to training.
5. Revisit Your Why
Before I made changes to my schedule, if I was too tired to complete a run on any given day, I would push it back a day, two days, or even more. Before I knew it, my run would be pushed to the weekend or the next training week, which completely threw off everything I was working toward.
It wasn't until I took a step back and re-evaluated everything that I realized all of the other commitments I made distracted me from running. So I had to think about my motivation.
If you don't have a why, this is the time to define it. And if you do, make sure you're actively aware of it. For me, this means no longer running to prepare for a race, instead I'm running to maintain my fitness so I can show up in the world every day as my best self.
"It has to be you and the running," Coach Jess says, meaning you must truly identify why you want to run. Whether it's to decompress, connect with nature, maintain health, or finish a race, be honest with yourself, so you stick with your routine and have a reason to keep going even when you want to stop.
When you schedule or take on a new commitment, you'll also remember to set boundaries and prioritize your runs because you have that motivation in mind.
6. Prioritize Strength Training
Skipping strength training may be more attractive when you're already pressed for time—I'm guilty of this. But doing so can increase your risk for injury, which will only be counterproductive to your goal. Instead, Biaggi recommends prioritizing strength training as your preferred method of cross training.
"The movements don't have to be crazy. You don't need a ton of gear," Biaggi says. Practicing bodyweight exercises two times a week on non-run days is a good place to start. "Bodyweight work is super useful and really easy to do in your living room or wherever, even if you have 10 minutes," says Biaggi. A little movement is better than none, so do what you can.
The Bottom Line on Scheduling Workouts Within a Busy Schedule
There's always going to be another commitment, whether it's personal or work-related. But if you're honest with yourself about what you want to achieve, you re-evaluate your schedule, and you find a routine that works for you, then you can truly prioritize your fitness while keeping your other commitments. It make take some trial and error—and letting go of activities that aren't serving your bigger goals, like I did—but that dedication to fitness will help bring you the energy and focus you need for other parts of your life.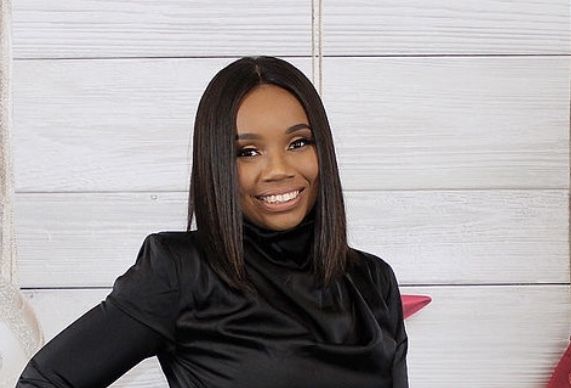 Monique LeBrun joined the editorial staff in October 2021 as the associate health and fitness editor. She has a master's degree in journalism and has previously worked for ABC news and Scholastic. She is an avid runner who loves spending time outside.