Editor's Note: We updated this article on March 8, 2023 to include Jabra Elite 7 Active and H2O Audio Tri Multi-Sport Headphones from our most recent round of testing. We've also ensured the headphones you find here are in stock and have removed any that are no longer available.

The best running headphones are smaller and more affordable than ever—and have almost entirely eliminated wires—yet it's tough to know what kind of sound you can expect from these tiny wireless earbuds before you buy.
For the sake of making useful comparisons, we segmented our test pool into three categories: Truly wireless, truly wireless with ear hooks, and neckband earbuds. Neckband means that while there's no wire to plug the earbuds into your cellphone, there is a wire or band that joins the two earbuds to each other.
The Best Headphones for Running
Truly Wireless Earbuds
These buds have neither connecting wires nor hooks that extend around your ear; you just push them in and go. This design tends to fit snug in the ear canal to stop it from loosening midrun. The compact style makes them lightweight, and their small batteries can mean shorter runtimes. However, all of our test models came with charging cases that allow you to juice them up on the go. Truly wireless earbuds also tend to be the most expensive.
---
Truly Wireless Earbuds With Ear Hooks
Over-ear hooks take some pressure off the ear canal to hold these buds steady. Adding a hook can improve an earbud's fit, too, since there's a second point of contact to hold it in place. The hook can also store antennae or a battery, helping these buds play longer than their truly wireless counterparts. They're often marginally cheaper than truly wireless models, but some will cost more than $200 anyway.
---
Neckband Earbuds
These earbuds are still untethered from your phone, but they use a wire or band to connect the buds and store batteries, microphones, or an antenna. If you can get past the connecting wire, you'll enjoy better battery life (eight or more hours, compared to four to six from some truly wireless models) and a significantly lower price. These buds are typically smaller (because the connecting wires house some of their electronics), and their lower weight can mean less fiddling with the fit.
Become a Runner's World+ member for exclusive access to product testing opportunities!
---
How We Tested
Our test editors love running with music—so much so that we even conducted a test on whether a song's beat can influence your running pace. We run with music nearly every day, so we've collectively run hundreds of miles using each of the earbuds listed on this page.
When evaluating headphones for running, we consider key categories like fit, sound quality, and battery life. Here's how we weighed each category of runner feedback during our testing:
Fit and Ambient Sound
The best running headphones will fit comfortably, so you can think about your run and not your aching ears. That fit also affects how much outside sound is let in—there's no ideal balance for everybody. Some runners like buds that fit deep in their ears and block all outside noise, allowing them to crank up the tunes, while others prefer lots of environmental sound from a looser fit. (The latter fit is safer for running outside and among other people.)
Because earbuds that isolate you from the outside world should provide clearer sound, we expected better sound quality from earbuds that fit snug in the ear than we did from earbuds that let in a lot of noise. It's becoming more common, however, for the best running headphones to offer an ambient sound mode, which uses the earbud's microphone to bring in outside noise while maintaining a tight fit.
Durability
While we test each pair of running earbuds for at least two weeks—some far longer—we don't typically encounter quality issues. But we ask our testers to discuss how the earbuds felt—you'd expect a $200 set of buds to feel premium compared to a $40 pair. For long-term quality assessment, we checked user reviews from Amazon and other retailers to identify any persistent issues. Plus, we'll update our findings here if any issues crop up as we continue to run with these models.
Water- and Sweat-Resistance
None of our testers had issues with water or sweat ruining their buds, but with long-term use, moisture and salt can destroy earbuds that aren't capable of repelling it. So, we factored in each device's IP, or Ingress Protection, rating. The rating consists of two numbers.
The first digit indicates dust protection. The second is for water protection, (or liquid ingress) which matters most to runners.
"X" in place of either number means there's no data (so an "IPX" rating means dust protection wasn't evaluated).
A score of one or two means an earbud can withstand dripping water.
Scores of three to six mean it will survive increasing amounts of rainfall for longer periods of time.
The gold standard is a score of seven to nine, meaning the earbud can be submerged in varying depths of water without failing.
Connectivity and Battery Life
We also asked testers to evaluate how quickly and easily the buds connected to their phones, and how far they were able to get from their phones before the signal cut out. In addition, we recorded any mid-run connectivity issues. To assess battery life, we checked manufacturers' claims against our testers' experiences and noted discrepancies where they occurred.
We'll continually update this roundup with our test impressions of the best earbuds for running. Tell us what you think about your buds in the comments.
Shop the best wireless earbuds deals on Amazon
---
If I had to pick a single set of running headphones from Apple, I'd grab the Beats Fit Pro. They take everything we love in the AirPods 3 and Beats Studio Buds, but cram it all into a tiny set of buds with an ear wing to help them stay put. No matter how sweaty I get, these buds don't budge, and they don't ache when you get up to an hour or 90 minutes of running. Like the Studio Buds, you still get the delightful tactile buttons that require just a light press to play/pause, two presses to skip, three to go back, and a long press to activate active noise cancellation and transparency modes or Siri. It's easy to use and there's no fumbling for small buttons. The coolest feature, however, is one you might have never considered—spatial audio. When you turn your head, the audio rotates so it sounds like the band is in the same spot, just as the sound would change when you swivel your head at a real concert. It's trippy, at first, so don't actually trip while you're running—you get used to the feature quickly. But, it's not just neat audio effects at play here, as the sound is remarkable for small headphones.
For road runners who aren't comfortable jamming an earbud in as cars whiz past, there's Shokz (the company changed names from AfterShokz at the end of 2021). These headphones use bone conduction technology to transfer sound through your cheekbones, leaving your ears open to hear potential hazards before they sneak up on you. The top pair of headphones from Shokz is the OpenRun Pro, which features richer sound with better bass than earlier models. You still won't mistake the audio quality for a decent pair of ear buds, but it's a fair compromise we're willing to make for the added safety we get from running with our ears uncovered. Battery life has been extended to an impressive 10 hours—up from 8 hours on the OpenRun, which previously was known as Aeropex. The OpenRun Pro also features a quick charge mode, which gives you 1.5 hours of playback after just five minutes on the charging cable. The OpenRun Pro comes in two sizes—the Mini has a shorter band that wraps around your head and bounces less.
Apple's flagship earbuds may look similar to the version that launched three years ago, but there are huge improvements to what you hear. Thanks to a new H2 chip and amplifier, the 2nd generation has noticeably deeper bass and clearer, louder sound. Plus, you can customize the spatial audio—by taking photos of your head and ears—so the sound is tailored to how you would naturally hear. It's a neat trick (swivel your head and the focal point shifts. It's like you're actually in a room with live music). That's nice when you're using the buds casually, but probably not as well-appreciated if you take these out for a jog.
Other improvements, however, make these great for your daily workouts. Transparency mode, in particular, works far better with less of the digital crackle you get when wind passes over the microphones that pump in external audio. To be fair, there's still some wind noise, but you completely forget about it after the first quarter mile or so of your run. Plus, there's none of the "thump, thump" you get from other sealed earbuds every time your foot hits the ground. Perhaps the biggest reason to love the 2nd generation, though, is that AirPods finally get volume control—swipe up or down on the white stem.
Gear editor Amanda Furrer has long rocked the now-discontinued 75t—they're still going strong even after she accidentally ran them through her washing machine—and has found these to be a familiar, yet improved, replacement. When you pop the new buds into your ears, your sweat sesh gets dialed up with crisp sound that even brings backing instruments to life—rivaling Apple's AirPods Pro. The buds have six microphones, which are great for phone calls, but also power the active noise cancellation and transparency features. Perhaps the biggest reason runners will love these is what Jabra calls "ShakeGrip"—sticky silicone keeps these locked in your ear canal no matter how sweaty you get, without the need for hooks or wings. For dust and water protection, they're rated IP57, meaning they should withstand a sandstorm or a monsoon.

The Vista 2 lasts eight hours on a single charge—long enough to get you to the finish line of your next 26.2—and two hours longer than the original Vista. Plus, you'll get an additional 16 hours with the charging case. This update preserved the same earbud shape, with a secure fit that seals out dust and moisture. Speaking of moisture, the sweat- and waterproof 2 improves to a rating of IP68 from the first version's IP67. Double-tap (don't press) to change between Active Noise Canceling (ANC) and SurroundSense (ambient noise pass-through) modes.
Apple overhauled its open-ear design to be a version that sits between its existing base model and the noise-canceling Pro. The third generation has a shorter stem and smaller case, like the Pro, but keeps that open-ear design (the Pro has sound-isolating ear tips). It's been a love-hate feature of the original AirPods for many runners—they just don't stay put for some people. The housing has been redesigned here and is a little more rounded. "To me, it feels like they almost don't fit as well as the originals when I first insert them, but then they feel more secure as I start running," Dengate said.
The sound has improved thanks to a new driver. It's not on par with the Pros, because you're still getting external sounds and street noise, but the bass is deep. The inclusion of spatial audio is a cool feature that makes you feel like you're in a room with a band—turn your head and the focus automatically shifts to your forward-facing ear. We also like that you can click the stem once to play/pause, twice to skip, and three times to go back.
These true wireless earbuds are a leap forward from the first generation SoundSport Free. Those older buds were enormous—sticking out of your head like the neck bolts on Frankenstein's monster. The new buds, however, barely protrude from your ears and are completely button-free (touch gestures play/pause and skip tracks, while tapping and holding activates a phone's voice assistant). And, they still have the great design that doesn't completely seal your ear, blending excellent audio quality with a comfortable fit. In our testing, we found the Bose Sport virtually eliminates the dreaded "thump" you get with each stride when wearing typical earbuds.
The Studio Buds are insanely small. "Each bud has a flat profile that you can grab, kinda like the tip of a Phillips head screwdriver," said deputy test editor Jeff Dengate. This makes them slightly difficult to handle if your hands are greasy with sunscreen or drenched with sweat. Fortunately, moisture won't affect sound quality, function, or fit. "No slipping during a sweaty 5-miler on an 85-degree day," Dengate added. The tactile buttons require a one light press to play/pause, two presses to skip, three to go back, and a long press to activate ANC/transparency mode or Siri. You'll save a $100 opting for these instead of the brand's Powerbeats Pro. But, the latter Pro model's sound is "punchier and richer" and all-around better for running, according to Dengate.
There's a reason Shokz always tops our recommendation of running headphones: They're safer than anything else available. But, there's close competition now, with the release of the Sony LinkBuds. These tiny, donut-shaped buds go inside your ear canal much like any other earbud; the difference is a unique "ring driver," a speaker with a hole in the middle which lets in outside sounds. This design has its benefits and drawbacks. On our test runs, we could easily hear approaching cars and even say "Hi" to passing runners and cyclists. (You can't hear ambient noise quite as easily as with Shokz because part of your ear is still covered by a speaker, but it's still a much safer setup than other buds that block sound completely.) The tradeoff is that the audio suffers. There's no comparison to the sound quality you'll get from a pair like Beats Fit Pro or Jaybird Vista 2—unsurprisingly, there's almost no bass present because of this small speaker's construction. So, if you prize full, rich audio, you'll want to look elsewhere.
LG's first true wireless sports-oriented earbud, the TF8 has active noise canceling, transparency mode, and a comfortably secure fit that are sure to be appreciated by runners. They also come with extra wings to ensure you get the right fit so they don't slip mid-run. But two features make these useful when you're not running, too. The case shines UV-C light on the ear tips for 10 minutes when you're charging the buds to kill bacteria. The most useful feature, though, is that the case is a Bluetooth transmitter. The buds come with a dongle that lets you attach the charging case to a 3.5mm headphone jack to listen to audio from non-Bluetooth sources. A perfect example of this is when you want to watch a movie on an airplane. Now you don't have to lug along a wired set of 'phones or borrow the cheapies the airline provides.
At their full price ($190), the Z.N.E. aren't exactly a budget-friendly option (but a pair without noise cancelation can be had for just $100). In our testing of the ANC version, we were really impressed by the sound clarity of these tiny buds. Acoustic guitar and soft piano notes came in noticeably clearer and crisper when compared to other $100-range buds we've tested. If that's a priority for you, they're a worthy investment. The touch controls are responsive, but there's no way to use them to adjust the volume. If you want to lower your music around a busy intersection, you'll have to pull out your phone. The default settings let you play/pause with a single tap on either bud, a double-tap advances to the next song, and a quick triple-tap skips back one track. A long hold toggles through noise-canceling and hear-through modes—you can customize that command to do other things in the Adidas smartphone app.
The fit isn't quite as snug as some of the other buds we've tried. Testers with smaller ears found the fit a bit loose, but experienced no problems with the buds falling out once they switched to the smallest size ear tips (there are three options included). Overall, the more relaxed fit makes the Z.N.E. comfier when wearing for longer periods of time.
The WF-1000XM4 has foam tips that stay secure and sound that pumps in deep and clear. There's also automatic mode detection (the sound automatically switches to transparency mode when you speak with someone) and you can tweak the audio settings using the app. Because these buds are quite sensitive, there were rare occasions when the buds switched to "noise-canceling off" mode, due to a sudden downpour of rain. (The IP rating translates to "water-resistant," not fully "waterproof.") We found the connection was also sometimes spotty, requiring a quick touch on the right bud to turn-off/turn-on for a sound reset.
While we loved Jabra's now-discontinued Elite Active 75t for all-around use, the Elite 4 Active are the headphones you want if you plan to use them for running only. And, at just $120, they're a heck of a bargain. For that low price, you don't expect features like active noise cancelation, ambient noise pass-through, and customizable EQ, but that's all standard in these running earbuds. Plus, compared to the Elite Active 75t, this model gives you more playback time on a single charge—seven hours from just the buds and up to 24 hours with the rechargeable case. Test editor Amanda Furrer finds the Elite 4 Active quickly connect to her Garmin Forerunner 745 every time she takes them out of the charging case. The earbuds completely seal your ears so, if you're worried about hearing cars on the road, take one bud out—they work independently, unlike many running earbuds.
Commerce Director Will Egensteiner said these buds' lack of ear wings initially made them feel insecure, but they stayed put nicely during runs without generating a noticeable "thud" at each foot strike. (Another tester with petite ears had to swap out the medium-sized silicone tips for the smallest option—JLab includes three different size—to keep the buds from falling out.) However, working up a sweat caused a slight rubbing noise where the silicone tip sealed in the ear. That seal wasn't so tight as to prevent Egensteiner from hearing his surroundings—a plus for outdoor running. But because of that, the sound wasn't as immersive, and the battery life wasn't on par with the other models. But, it's tough to argue with $30 truly wireless earbuds that offer modest water-resistance, quick and easy pairing, a charging case, a built-in microphone to take phone calls—and a full two-year warranty.
Skullcandy can even make hook earbuds look trendy. The hooks are a little big and can interfere with sunglasses if you wear shades on your run, but they're flexible and moldable around the ear to ensure a snug fit during a workout. It helps that the buds have an IP67 rating, too. There are a few small compromises that are run-of-mill with hook earbuds. For example, one drawback is the Push Ultra's massive case, which was a pain for ultrarunners on the trail for over six hours who needed to pocket the charging case for extra juice. Another is that the hook-style doesn't seal out external sound. "You can actually hear birds chirp," said Dengate. "But the sound quality is fine for running. Even podcasts are fully audible."
The Powerbeats Pro is the complete package: both well-rounded as wireless sport headphones and literally a large box that contains the earbuds and an additional 15 hours of juice. Not that you're likely to need it; the buds last for nine hours on a single charge. "The sound you get from the Powerbeats Pro is really expansive," said Dengate in his
full review
. "Every song sounds like you're listening in a larger room, with speakers positioned away from you." Ambient noise starts out minimal but increases as sweat causes the earbuds to lose some of their seal. The music gets a little hollower, but the awareness means you'll pick up loud environmental noises like sirens and horns. Bluetooth pairing is immediate with an iPhone, and a five-minute quick charge delivers 90 minutes of playback. The Powerbeats are rated IPX4 so they'll withstand a rainstorm (but not submersion), and despite their large size, the buds keep a low enough profile to be comfortable with a hat and sunglasses.
Does your workout routine involve laps in a pool? H2O Audio headphones use bone conduction, like Shokz. But, because Bluetooth doesn't pass easily through water, this set has built-in memory to store music. When you're running, you can switch the set to Bluetooth mode and stream music from your phone like any other pair. Our tester appreciated the sound quality, though he said if you turn the volume up too high, the bass will actually vibrate the pads on your face. The wraparound band is a little bulky and makes wearing a winter cap a little tricky, but not impossible.
The X3-Pro has ergonomic over-the-ear hooks, which initially seemed loose during the first few wears, but we felt more confident with them after a couple runs. We experienced no bounce and there was no friction against our skin after long stretches listening to tunes. The sound quality is clear and consistent—not too harsh or muddled at higher volumes—and you can answer calls hands-free, thanks to the built-in microphone. You also can't beat the low price. For an even cheaper option with the same nine hours of playtime (on one single charge without the case), opt for the brand's wire-connected
XR700 Pro
model.
You likely know Soundcore's parent brand, Anker, which makes a slew of electronic products like USB power banks, phone chargers, and computer dongles. The audio division's headphones range from over-the-ear cans to sporty in-ear buds—all at reasonable prices. But these aren't cheap headphones: They have a couple nice features that runners will love. The most unique aspect is the swiveling ear hook. It spins 180 degrees so the bud collapses more compactly to fit into the charging case. And the hook is extremely flexible, making it more comfortable than many models with similar designs.
The battery life is also impressive: You get 8 hours on the buds and another 24 hours from the case. Soundcore touts the X10 to have "hardcore beats" with "2x more bass," but cutting through the marketing we find that they sound a bit thin. They're perfectly fine for jamming out on a jog, but they don't hang with Beats, Bose, and Jabra in the full sound spectrum. Then again, they're a fraction of the cost, too.
The safest headphones you can run with—Shokz OpenRun Pro—leave your ear completely uncovered. These new earbuds are a bridge between that and a typical earbud. The bulky little speaker floats over your ear without sealing it shut. The sound, predictably, is thin, but they're half the cost of Shokz and don't require a band around your head. We like the modular nature of these: If you find the ear hooks too bulky, you can attach the buds to the temple arms of your sunglasses. The biggest gripe is that the buttons are tiny and hard to work when you're running.
The Bose SoundSport is among the best earbuds for running in this test because of its superior fit and impressive sound quality. One tester quickly dialed in the comfort so the buds didn't pop out mid-workout, despite the big speaker housing. And the sound quality was as crisp and dynamic as you'd expect from Bose. The earbuds quickly connected to his iPhone and stayed tethered more than 100 feet away from it. Alas, the buds don't let in much ambient sound. "They make you largely oblivious to the world around you, even at half volume," he said. The SoundSport will give you a quality audio experience—just don't let it impede your awareness in high-traffic areas.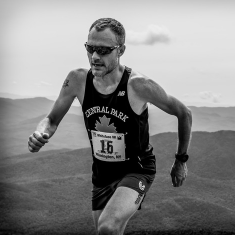 Runner-in-Chief
Jeff is Runner-in-Chief for Runner's World, guiding the brand's shoes and gear coverage. A true shoe dog, he's spent more than a decade testing and reviewing shoes. In 2017, he ran in 285 different pairs of shoes, including a streak of 257 days wearing a different model.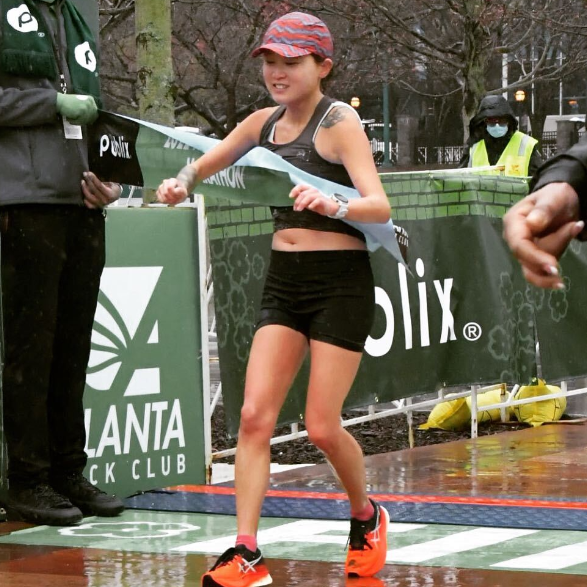 Test Editor
Amanda is a test editor at Runner's World who has run the Boston Marathon every year since 2013; she's a former professional baker with a master's in gastronomy and she carb-loads on snickerdoodles.