Editor's Note: We updated this article on August 3, 2022 to ensure the watches you find here are in stock and have removed any that are no longer available.

Modern GPS running watches have extremely complex functionality and get expensive quickly. But there's great value to be had at lower prices, too, both from watches that simply tell you elapsed time and average pace to fitness trackers that are dead simple to use.
Check out quick snapshots below of five top options. Keep scrolling for longer reviews of these and more basic GPS running watches that will help you keep tabs on the essentials during your run. Plus, you'll also find helpful buying tips and additional testing insight from our gear experts.
What to Look for in an Affordable GPS Watch
While you can expect basic watches to have fewer features than more advanced GPS models, an affordable GPS watch can be easier to use, so it won't slow you down with unnecessary functionality. If you're unsure whether to leap into a higher price range, ask yourself how often you'll be using the watch. Consider which add-ons are absolutely essential to you, and which would just be nice to have. For example, do you plan to use your watch twice a week for a quick run, or will you wear it daily for every workout? And when you're done sweating, do you want to keep it on for the rest of the day to use its other non-running features?
Advanced watches may have services like contactless payments, barometric altimeters, gyroscopes, voice-activated controls, LTE cellular service, and the ability to sync your music library. While these more basic watches might not completely replace your smartphone, many still offer features like heart rate monitoring, sleep tracking, multi-sport functionality, as well as the ability to monitor your workouts and provide training recommendations. Because all of these recommendations have built-in GPS, they might just be all you need in a basic running watch.
How We Selected
Every model here has been evaluated and vetted by our team of gear editors. We research the market, survey user reviews, speak with product managers and designers, and use our own experience tracking and obsessing over runs as short as 100 meters or as long as 100 miles. We evaluated the accuracy, reliability, durability, features, style, and value of smart watches from more than 10 popular and lesser-known brands to narrow down the best ones you should consider. And, even though these are basic watches (each of them costs less than $200) we had one important requirement: GPS run tracking must be built in to the watch's functionality—no smartphone-tethered app or Bluetooth required.

[Related: The Best Smartwatches for Men]
---
Coros Pace 2
Connectivity: Bluetooth | Battery life: 30 hours in GPS mode, 20 days in watch mode
We've been big fans of Coros for its affordable, long-lasting alternatives to the major players in the GPS watch game. Its new Pace 2 is refined to focus only on being the lightest, fastest run-tracking experience for road runners.

The Pace 2 isn't bogged down by any extra features you're unlikely to ever use. At just 29 grams, it's the lightest GPS watch we've tested—the Apple Watch Series 7 weighs 32 grams, and the original Pace was 48 grams—but doesn't skimp on battery. (In fact, it'll go up to 30 hours between charges with GPS tracking on, long enough that you can leave the power cord at home when you go away for a weekend run vacation.) Some of that weight savings comes from a new lightweight nylon strap that's comfortably snug and more easily adjustable than silicone options.
---
Amazfit Bip S
Connectivity: Bluetooth | Battery life: 40 days
Have you ever experienced that moment when your watch powers off midrun, even though you charged it, like, two days ago? The Bip S has a battery that lasts for over a month after a full 2.5-hour charge, so you won't have to worry about never logging that 5K PR. And, this watch has gotten astonishing reviews from customers for its expensive-watch features at a cheap price. It has a slim design that's suitable for both business meetings and track sessions, and is super lightweight at 31 grams. It also records multi-sport data—perfect for runner-cyclist unicorns—and notifies you if you receive calls, messages, and emails on your phone.

While we found the Bip's distance tracking (and the maps it created of our routes postrun) to be accurate, the heart rate sensor and sleep tracking proved less than reliable. One important note is that the Bip has only one main physical dial and no touchscreen, so most of the watch's settings need to be adjusted through the Amazfit smartphone app.

---
Garmin Venu Sq
Connectivity: USB, Bluetooth | Battery Life: 14 hours in GPS mode, 6 days in watch mode
Most cheap sports watches look like, well, cheap sports watches. Or at least, they used to. Now we're seeing more stylish and versatile options—no doubt spurred by the crossover success of the Apple Watch—like the affordable Garmin Venu Sq.
As a running watch, it ticks a lot of boxes. You get accurate GPS tracking, along with many of the same basic run-tracking features you find in the Forerunner 55 (below)—cadence, optical heart rate, customizable data pages, VO2 max estimates, and the ability to record laps automatically or manually. It even comes with a Pulse Ox sensor, which measures your blood oxygen levels. It doesn't have an interval option, however, nor will the basic version store music. If you want to bring your tunes, that feature will cost you an extra $50.

---
Fitbit Charge 5
Connectivity: Bluetooth | Battery life: 5 hours in GPS mode, 7 days in watch mode
Fitbit, the biggest name in fitness trackers, has been inching closer to making models that perform better on the run. For example, the Charge 5 offers built-in GPS (a must-have for most runners), a VO2 max estimator (though Fitbit calls it your "Cardio Fitness Score"), and an all-new "Readiness Score" to assess your workout recovery. Bear in mind: The battery is touted to last up to seven days, but GPS will drain it in just a few hours. Gear editor Morgan Petruny learned this after testing the Charge on her Sunday long run. Sixty-five percent of battery juice was sapped by midday after a night of sleep tracking, a 14-plus-mile run, and using the watch's smart features. "My recommendation? For occasional runs, the Charge 5 is great if you don't mind keeping your power cord handy," Petruny said. "But, it still can't compete with the Garmins and Suuntos of the world in terms of accuracy and battery life."
---
Garmin Forerunner 55
Connectivity: USB, Bluetooth | Battery life: 20 hours in GPS mode, 14 days in watch mode
For runners accustomed to following basic metrics—i.e., pace, time, and distance—the Forerunner 55 is a user-friendly entry into more advanced territory. Bluetooth connectivity syncs data to the Garmin Connect phone app. Like a personal assistant, the watch notifies you about calendar appointments and incoming calls. Besides recording your sleep, stress, and heart rate, a "Body Battery" feature (a score out of 100 that represents your energy level) lets you know if it's advisable to work out or take a rest day. The new 55 improves on the smartwatch functionality and battery life of its predecessor, the Forerunner 45, so it can now get you through a week of runs between charges. Plus, it still packs a continuous wrist-based heart rate monitor.
---
Polar Pacer
Connectivity: USB, Bluetooth | Battery life: 35 hours in GPS mode, 7 days in watch mode
The unassuming lightweight and sleek Pacer Pro packs performance tests, Strava live segments, and so much more. Its more "basic" counterpart, the Pacer, exceeds expectations in terms of features for a watch that's $200. The built-in "Running Program" mode lets you select a race training plan for a 5K, 10K, half marathon, or marathon and track your progress. You'll also receive helpful feedback and training insights after intervals and long runs. Features like "FuelWise" (a fueling assistant that gives you midrun reminders to take gels and water) and "Training Load Pro," which monitors strain on your body, provide an in-depth analysis on your performance and fitness. If that sounds overwhelming, you can edit the widgets to display only the basics like pace, time, and distance.
---
Timex Ironman R300 GPS
Connectivity: USB, Bluetooth | Battery life: 20 hours in GPS mode, 25 days in watch mode
The Ironman GPS, Timex's fitness watch that stuck with the bare minimum—no wireless connectivity, no heart rate, no vertical oscillation—has been discontinued. For less than a Benjamin, you can sacrifice GPS by perusing the brand's other Ironman offerings like the T200 or Transit. Or, opt for the R300.
At $129, this watch holds an impressive array of functions at an affordable price. Like its competitors, the R300 offers activity tracking (steps, calories, sleep), guided coaching, and heart rate monitoring. You can easily access all of your stats by downloading the Timex Smart app. The R300 is still simplistic compared to other watches in its category, though now, you can forward text pings from your smartphone, if you choose.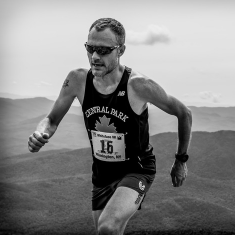 Runner-in-Chief
Jeff is Runner-in-Chief for Runner's World, guiding the brand's shoes and gear coverage. A true shoe dog, he's spent more than a decade testing and reviewing shoes. In 2017, he ran in 285 different pairs of shoes, including a streak of 257 days wearing a different model.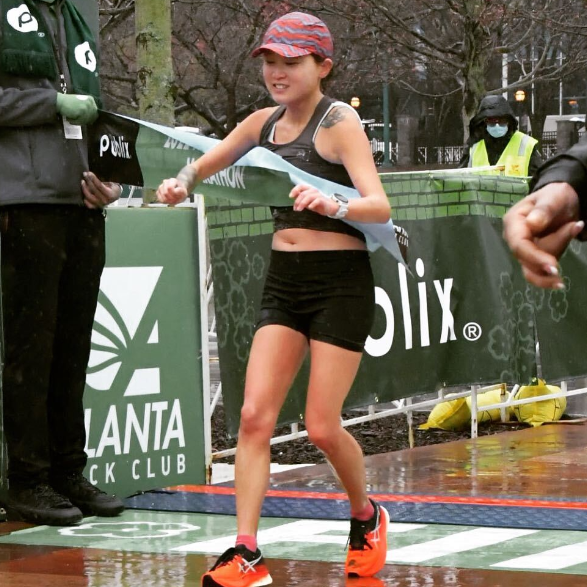 Test Editor
Amanda is a test editor at Runner's World who has run the Boston Marathon every year since 2013; she's a former professional baker with a master's in gastronomy and she carb-loads on snickerdoodles.