Nike Vaporfly 3
Price: $250
Weight: 7.0 oz (men's 10), 5.8 oz (women's 8)
Drop: 8 mm
Look at the lead pack of any major marathon and you'll see a sea of Vaporfly. Even though Eliud Kipchoge wore the $275 Alphafly to break the two-hour barrier, now most runners—from the elite wave back to BQ hopefuls—reach for the Vaporfly. But, in the recent Majors, this new version was nowhere to be seen—when we spied the top 10 shoes across the finish line at the New York City Marathon, not a single prototype was found. By then, though, I already had a pair to test, and I can report after racing my own marathon that the third iteration feels just as lively and fast as the previous two.
Nike overhauled the Vaporfly from the rubber up, looking to make it the lightest yet. But, in my size 12, I see only a 0.1-ounce drop from version 2 (my pink pair of the first Next% was 0.4 ounces lighter still). One attempt to shave weight came in the midsole shaping. The foam is still the same ZoomX that delivers top-of-the-line energy return, but a cutout on the lateral sidewall—your foot doesn't need support there—and a small channel under the midfoot reduces material.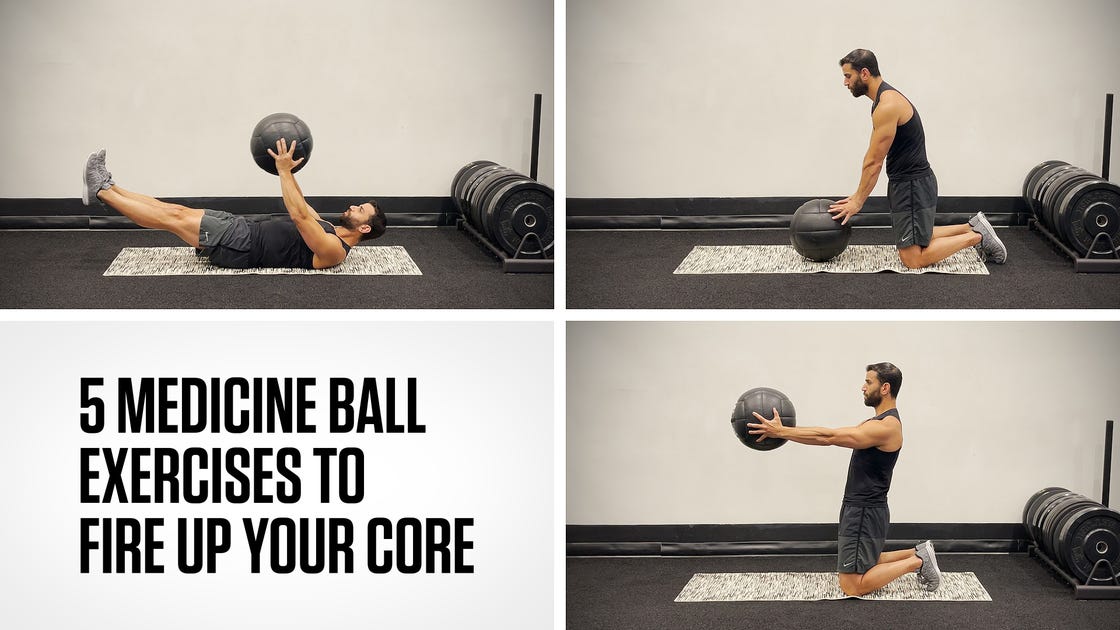 Gone too is the big, flat slab of rubber under the forefoot, replaced with a web of diamond-shaped lugs—think waffle sole, rotated 45 degrees, with cutouts. In my three races (a 2:57 marathon and two sub-18-minute 5Ks), the roads were dry and the shoes felt planted. The new construction eliminates the loud, slappy sensation found in almost all the new super shoes.
In those races, though, I felt pressure from the Flyknit upper. It's extremely thin and breathable, but it doesn't stretch at all. I laced my shoes up a little too tightly, apparently, because the top of my foot was screaming late in my marathon.—Jeff Dengate
---
New Balance FuelCell SuperComp Elite v3
New Balance launched a limited number of pairs of this plated racing shoe at the New York City Marathon last fall, with a wider release this spring. That made for a fair bit of excitement and trepidation for a few months, because a lot of runners really loved the squishy, bouncy ride of v2. Testers stockpiled pairs they could find before the shoe was discontinued. The reason for the trepidation is that v2 was a totally different shoe than v1, and v3 is a complete rebuild again. Typically shoes evolve and really only see changes to the midsole every other update. While it feels different underfoot, it's still capable and speedy.
So, what's new? Well, start with the thick sole that's 40mm under the heel, right at the limits of what's allowed by World Athletics, but 5mm thicker under the forefoot than v2. (V2 of this shoe was 39mm in the heel and 31mm in the forefoot.) Despite the extra thickness, the shoe doesn't feel quite as soft and bouncy as before. "I still run in my v2s and they are, after hundreds of miles, still fun," said one member of my Saturday morning running group. (Yes, he shopped for backup pairs of v2.) "The v3 is not bad in any way. They are a good lightweight racer with a responsive forefoot and a cushy heel stack."
Helping to keep the weight down is the sole construction you find on all the SuperComp shoes such as the Trainer, a 50mm-thick shoe that feels like a pogo stick, and the thinner Pacer that's better suited for track work and 5K racing. A deep channel in the foam creates almost a horseshoe shape under the heel. You sink into that empty space a little, which boosts cushioning and allows the curved plate to flatten just slightly under your body weight.
The new bootie upper proved polarizing. Some testers loved it because it was snug all around their feet. But those with high insteps found it hard to get into the shoe and felt pressure on top of the foot. The rope used for eyelets left me with some foot pain after a 10-mile run. The cable and stitching creates a bulge inside the shoe, which pressed into the bones on the top of my foot.—J.D
---
Mizuno Wave Rebellion Pro
I already know what you're thinking: gimmick. After all, look at that funky heel bevel, the crazy plate shape, an exaggerated wishbone cutout on the sole, and the full-length lattice of nubby rubber. But all that adds up to an impressively fast—and fun!—racer.
The shoe has a massively thick midsole, but somehow Mizuno got it approved for racing by World Athletics (soles can't be thicker than 40mm). That really only matters for elites who are winning races; nobody's going to nullify your BQ if you lace up this chunky shoe. But, we have no idea how they got it approved because, in our lab, the heel on the men's shoe stacks up at 52mm thick. We measure the heel as the shoe sits flat, which puts the thickest part of that midsole in contact with the ground. And, on the road, we found that's how it behaves. There's no way anybody is heel-striking farther back on the thinner part of the sole at race paces. I wore the shoes for a tuneup half marathon in October and, running 6:30 pace, was kissing the ground right around the edge of that bevel with my slight heel strike. A tester much faster than me reported they felt a bump close to midfoot as they ran a turkey trot at low-5-minute pace.
The forefoot measured 33.5mm, meaning this shoe has an 18mm drop—that's a ski jump! (Mizuno claims a 4.5mm drop, but that all depends on where you measure the thicknesses.) When you load up the bouncy foam, you literally get thrown forward to toe-off. The carbon-
infused nylon plate makes that super-tall stack of foam more stable and creates leverage during the push-off phase of your stride.
Lighter than traditional rubber, the polyurethane resin outsole locked onto damp blacktop when we pushed the pace up a steep local hill on a lunch run.—J.D.
---
Puma Deviate Nitro Elite 2
With today's ever-evolving shoe tech and maximalism taking over the racing category, it's refreshing to see some super shoes going rogue. Models like Nike's Air Zoom Alphafly and Puma's Fast-R Nitro Elite are maxed out with high stack heights, sharp heel spoilers, and aggressive silhouettes. But there's also a small bracket containing the Saucony Endorphin Pro+, Under Armour Flow Velociti Elite (seen at left), and Puma Deviate Nitro Elite 2. These shoes still have all the features we've come to expect with super shoes—carbon-fiber plate, responsive midsole foam—but they're more streamlined and pared down, as opposed to the just-passing-World-Athletics-guidelines set.
The Deviate Nitro Elite 2 has a double layer of nitrogen-infused PEBA in the midsole. This makes the Elite 2's cushioning feel a little firmer. The 2 is ounces lighter than its predecessor, and has a new last. The spoon-shaped plate is more evenly leveled with the foam. There's also more space in the forefoot for more toe-spring and stability.
Some of our wear-testers had never run in Pumas and found themselves—appropriately—deviating from other brands' super shoe models that were their original competition go-to's.
One of our testers said the Elite 2 rivals her favorite racing shoe, Saucony's Endorphin Pro+, "thanks to its lightweight design, firm cushion, subtle but effective propulsion, and minimalism."
Another had this to say: "I'm a Nike lover and I was pleasantly surprised! This shoe is super lightweight without losing the comfort factor. I ran this year's rainy Bacon Fest 5K in it (the race is held annually and takes place right outside RW HQ), and it was one of my fastest times. The shoes also gripped quite well in the wet conditions."—Amanda Furrer
---
Saucony Endorphin Elite
Age is just a number, but numbers matter when you toe a starting line. To commemorate turning 125 this year, Saucony launched its fastest racing shoe yet: the Endorphin Elite. The "elite" naming convention signals that it's for runners who want to race at their max potential.
In your quiver of trainers, the Elite is the pair you pull out with intention. How many miles you pile on your shoes depends on you as a runner, but we've found, after almost 1,000 miles of wear-testing by nearly a dozen runners, that the Elite is best reserved for race day.
"The shoe is for a marathon season, depending on how people do a few long runs, a couple of workouts, and then a marathon in the shoe," said Jessie Petersen, Saucony's senior product line manager.
But you don't have to be a marathoner to experience the Elite's mojo. Saucony performed metabolic testing on athletes, observing how they ran at varying speeds. In terms of energy efficiency from 5K to marathon pace, the athletes—not all of them elites—had better running economy wearing the Elite compared to running in other Saucony models.
That efficiency comes in part from a new foam, Pwrrun HG ("highest grade"). In lab testing, Saucony found that it had the most energy return compared to the brand's other foams.
Besides supercritical foam, any decent super shoe needs a carbon-fiber plate. The one in the Elite is slotted and shaped like a fork to provide aggressive toe-off.
"At the end of the day, what I want in a super shoe is that it is the fastest shoe possible," said RW wear-tester Trevor Conde, who is training to qualify for the next Olympic Marathon Trials. "It is hard to take any other shoe to a starting line than the Vaporfly or Alphafly because I just think I would be leaving time on the table. This shoe finally feels like a true equal to Nike when it comes to running as fast as possible."
Conde was tempted to race in the Elite at San Antonio's Rock 'n' Roll half. He opted to race in the Nike Vaporfly instead, wary of the Elite's World Athletics eligibility (an earlier tech sheet mistakenly had the heel's stack height at 40mm). Conde and other OTQ hopefuls are safe to take a shot at qualifying in the Elite: Petersen confirmed that the shoe, at 39.5mm thick, falls just short of the World Athletics limit.
Like Saucony's other racing models, the Endorphin Pro+ and Endorphin Pro 3, the Elite's propulsive ride demands that you run faster. Easy four-milers transform into marathon-paced long runs. My initial plan after testing the shoes was to save them for the Boston Marathon. But that indisputable bounce had me eyeing a couple dress rehearsal halfs before April.
RW shoe tester Jim Warrenfeltz was more adventurous. His first run in the Elite was at this past November's Outer Banks Marathon.
"All in all, not a smart idea to run in brand-new shoes for a marathon, but it worked out," he said. "I definitely recommend having emergency backup shoes for peace of mind."—A.F.
Buy Men's Buy Women's Full Review
---
Under Armour Flow Velociti Elite
Under Armour had a problem. Its pro runners kept falling behind the lead pack, working harder than their competitors who seemed to have a footwear advantage. After some self-reflection and reevaluation, the shoe development team fast-tracked production to show they were a worthy adversary in the super-shoe soup. The product creation cycle is usually 18 months, said UA's global product director Doug Smiley on a video call with RW. The Flow Velociti Elite was produced within a year. A prototype for the follow-up was similarly fast-tracked: UA athlete Sharon Lokedi won the women's division at the 2022 New York City Marathon wearing the v2 before v1 was even released.
"We dissected every component of the shoe, saying, 'What is absolutely essential to keep the runner on the platform,' and 'What can we reduce or take away?'" Smiley said. Most noticeable is the rubber-less bottom, which cuts down on weight. UA's Flow foam is infused with olefin, making it resilient against wear. I tested the Flow Velociti Wind model and ran in it long after that testing cycle was over. Despite the absence of an outsole, the shoe has grip on slick surfaces. It felt like a track spike with the support of a moderately cushioned trainer.
That's how it feels to run in the Velociti Elite, but its rubber-less midsole is a lighter Flow compound infused with nitrogen and carbon dioxide. The midsole also has a full-length thermoset plate with an angular scoop to provide a nice roll-off.
Smiley's team minimized the upper, called Warp 2.0, by replacing its base mesh with a thin monomesh. Vertical and horizontal tape lines create an exoskeleton over your foot to keep it secure.
As a wide-foot runner, I was surprised how the Velociti Elite's fit wasn't too narrow. The shoe's maneuverability on the road is like sprinting on the track. I wore it for a five-mile race, confidently cornering several turns.—A.F.
---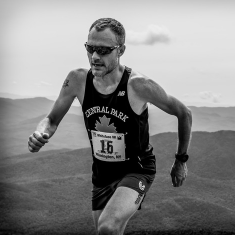 Runner-in-Chief
Jeff is Runner-in-Chief for Runner's World, guiding the brand's shoes and gear coverage. A true shoe dog, he's spent more than a decade testing and reviewing shoes. In 2017, he ran in 285 different pairs of shoes, including a streak of 257 days wearing a different model.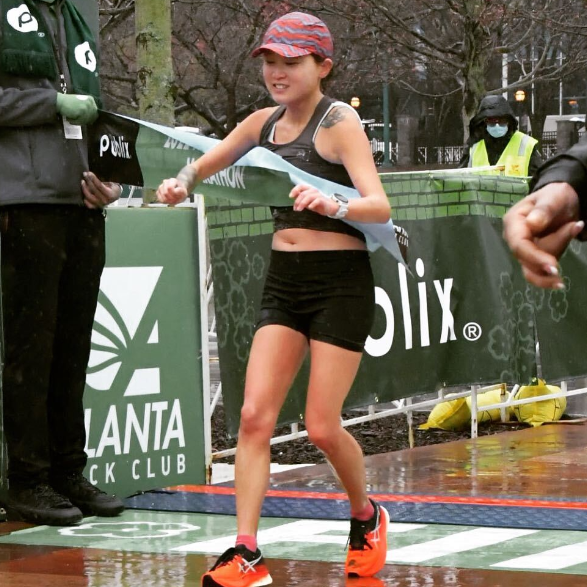 Test Editor
Amanda is a test editor at Runner's World who has run the Boston Marathon every year since 2013; she's a former professional baker with a master's in gastronomy and she carb-loads on snickerdoodles.