Brooks Ghost 15
You know it, you love it, and it's turning 15. For over a decade, the Ghost has been our recommendation to newbies and runners looking for an everyday shoe. Our testers confirmed its reliability, calling the Ghost 15 "a tried-and-true daily trainer."
"The cushioning felt just right," said a runner who previously tested Asics's Gel-Kayano and the Adidas Ultraboost. "It felt firm but at the same time I could feel a little sponginess to it."
That "sponginess" our tester refers to is the soft give that adapts to the bottom of your foot, as the foam's firmness provides support and shock absorption. DNA Loft v2, which is compression-molded EVA, was previously used in the Glycerin 19 midsole. This version is just as soft but more lightweight.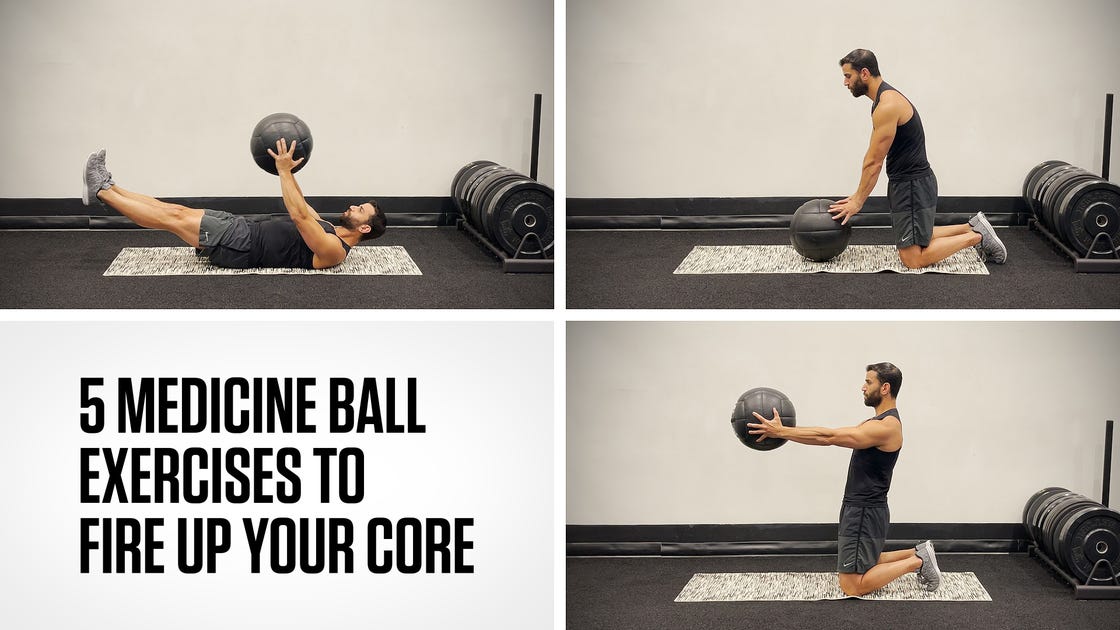 These days, we're spoiled by carbon-fiber plate propulsion and towering stack heights for our fast miles. The Ghost is that other shoe, the dependable trainer we rely on for all the other runs. It's not a speedwork demon, but it's a callback to ignoring the clock and getting lost in the run.
"There's something to be said for just putting on a shoe, going out for a run, and letting your mind relax after a stressful day," said a tester. "The Ghost's ride allowed me to do that—to simply enjoy the run itself."—Amanda Furrer
Buy Men's Buy Women's Full Review

---
Asics Gel-Cumulus 25
Price: $140
Weight: 9.4 oz (M), 7.7 oz (W)
Drop: 8 mm
Gel-Kayano, Gel-Cumulus, Gel-Nimbus. These titans all have the same first name, and it just got an upgrade. Pure Gel is the lighter, softer version of the brand's hallmark cushioning. It's still a bit heavier than midsole foam, so you'll see it used in workhorse trainers rather than racing models, but not much is needed to reap its benefits.
Asics puts a small wedge of the new material in the heel, just enough to smooth landings and absorb shock without weighing you down. Only you won't see the squishy gel peeking out like in prior versions of the shoe; Pure Gel blends in with the rest of the midsole, now made of Flytefoam Blast+. Swapping in the light and springy foam lets Asics add 4mm to the midsole, but actually reduces weight from the 24.
This is the most cushioned Cumulus we've seen yet. In fact, it feels a lot like earlier versions of its ultra-plush cousin, the Nimbus. (Asics added even more foam to that shoe in its most recent iteration, so the Nimbus remains the cushier of the two.) Still, neither cloud is geared for speed day. Testers said the Cumulus is surprisingly light for its "nice, thick, and foamy" workhorse sole, but it does sacrifice some pep underfoot.
"When I wear racers like Asics's Magic Speed or Saucony's Endorphin Speed, I feel like I'm being rocked onto my toes, making me more efficient and pushing me forward. While I didn't feel that sensation in this shoe, it's one of the most comfortable I've worn," said one tester, while piling on double-digit weekly long runs for the Paris Marathon. "The inside feels plush and the secure lacing really hugs around your foot. I was more than happy to keep them on all day to grocery shop and run errands."—Morgan Petruny
---
Lululemon Blissfeel 2
Lululemon is now both a yoga and running brand, a dual image enhanced by its recent foray into footwear. The company released its first running shoe, the Blissfeel, last year. Its debut earned our Gear of the Year award—but maybe you still need convincing. Let the second iteration persuade you.
The Blissfeel 2 is the same weight as its predecessor, yet it feels slightly heavier and firmer, even though the stack height and foam are unchanged from the original model. Running in the 2 felt like running in Adidas's Ultraboost. It's thickset, but there's plenty of pop to the 2's ride. The toe room and cushioning felt like a reprieve after testing narrower, less-supportive trainers.
A complaint about the first Blissfeel was how utilitarian it looked. The 2's upper is also understated, but Lululemon jazzed it up by adding contoured anatomical zones on its three-layer textile upper. The new design, which resembles fingerprints or elevation lines on a topography map, provides flexibility with a 3D-molded midfoot panel to provide greater hold in that area.
The Blissfeel 2 is a neutral shoe that's ideal for recovery days or for runners who want more support and firmer cushioning. I ran in the shoe toward the end of testing for this guide. My right Achilles had been sore after a couple of runs, and I could tell it silently pleaded for me to take a day off. Somehow, when I got to testing the Blissfeel 2, my Achilles felt A-OK. You know a shoe is good when you somehow don't suffer any repercussions from making poor training choices.—A.F.
---
Saucony Ride 16
Price: $140
Weight: 8.9 oz (M), 7.1 oz (W)
Drop: 8 mm
How do you keep a workhorse trainer relevant in a sea of wicked-fast Endorphin Elites? Simple. Don't f*ck with it.
Fans of the Ride are loyal to a familiar fit and feel and won't be tempted by carbon fiber. As a result, Saucony keeps this legend fairly consistent from year to year, while massaging in its latest shoe tech. For example, the Ride 15 switched to a new Pwrrun EVA midsole, reformulated with bouncy polymers, and added a plush 7mm-thick sockliner. (That's taller than the overall heel-toe drops of many shoes, but the step-in feel is softer than when you're up and running.) Both updates boosted cushion while cutting more than an ounce, and they carry over to the 16.
"The Ride met all my running needs: a cushioned semi-soft ride, comfortable lacing, and a flexible upper that did not rub even the widest point of my broad foot," said one tester who runs with an underpronated gait. "I reached for these shoes for every kind of running workout on the road and treadmill, and even a little strength training at the gym. But to feel super fast, I would want something a little bouncier."
Without Saucony's glitzier tech, the Ride relies on a carefully sculpted midsole. Higher sidewalls cradle your foot inside—not on top of—the cushioning, which helps keep you stable. The beveled heel smooths landings only enough to mirror the slight swoop of the toe, so transitions feel consistent from your first to last interaction with the pavement. "One feature stood out on this shoe. Aptly named, the Ride 16 provides just that, a great ride," a tester said. "Smooth through the transition and responsive on the strike."—M.P.
---
Adidas Ultraboost Light
In 2013, Adidas fired the first shot in the foam wars, with Boost. Bouncy, durable, and soft, the material was more fun to run on than popularly used EVA. The only downside was that it's heavy. As other brands countered with lighter React, Pwrrun, and DNA Amp, Boost feels more like a cannonball a decade later.
So, Adidas launched a 10th-anniversary upgrade. Ultraboost Light is 30 percent lighter than the original Boost—our lab measurements put the Ultraboost 22 at 11.7 ounces for a men's size 9. And since the Light version still has similar chemistry to original Boost, it felt familiar to our testers. "I'm a big fan of Adidas's midsole foam. It's classic to the Ultraboost, and the shoe is very responsive because of it," said one tester, who runs D1 track and field.
This model might not be a feather when compared to today's trainers under eight ounces. But it's lighter and easier to steer on long runs. "Compared to the first-generation Boost, this feels much more stable to me," said one tester, who has been testing shoes with us since the Ultraboost's initial launch. "I used to worry about twisting my ankles; that is no longer the case with these."
Some stability comes from the foam itself, which still uses TPU beads, though now infused with firmer EVA. We ascribe the rest to a stiffened portion of the midsole—you'll read it as an LEP, or "Linear Energy Push," system. Think of it as a cross-pollination of a carbon plate and a medial post. It propels and supports by resisting torsion during your gait cycle.
The high sock-style upper remains a matter of runner preference. Some, even overpronators, found it supportive and loved the stretchy wrap around their ankles. Others, even those with neutral gaits, said it slid and rubbed their Achilles. Don't expect a locked-in fit that you'd take to the track or starting line. But largely, the upper is like pineapple on pizza—you love it or you don't.—M.P.
---
Altra Rivera 3
Something felt different running in this Rivera. I've sung praises about past versions, favoring their lightweight but supportive cushioning, but I'd occasionally catch my toe on uneven sidewalk if I was too tired or, if I'm honest, in la-la land. I had less need for caution in the 3, more freedom for dillydallying in my head.
The biggest change in this iteration is the increased stack height, and judging by my experience running in zero-drop shoes (i.e., scraped knees), I think that additional 2mm matters.
The Rivera 3 rides smoother and softer. It's an ideal option for runners looking for a minimalism-inspired cushioned trainer or for the zero-drop novice who wants to see what Altra's balanced cushioning is all about.
There's plenty of room in the toebox, but some runners may feel a little tightness in the midfoot. The Rivera has Altra's slim foot shape, which is the narrowest shoe form compared to the brand's standard and original lasts. Even though the saddle felt snug, my instep didn't feel like it was being squeezed in a vise. A tester had a similar experience with the Rivera's fit.
"This shoe is good for those with average-sized feet," she said. "I found the Rivera to be very narrow and snug in the midfoot. I actually liked that feeling, but for some it may be too tight."—A.F.
---
361 Degrees 361-Centauri
Historically, wide-footed testers saw cramped toes written in their stars anytime they squeezed into a 361. The brand's narrow fit kept those with broad, flat feet away from early models. However, a completely new last in the Centauri opens up the toebox and widens the fore- and midfoot. Paired with its thick Ortholite insoles and softer mesh upper, the redesign earned an average comfort score of 5.8 out of 7 from our testers, with one likening the shoe to the Brooks Ghost.
"This is just a cushiony, comfortable trainer that felt good on my feet on days when I wasn't looking to run fast," he said. "It doesn't offer the flash or spring of a carbon- or nylon-plated shoe, but it still produces a good amount of bounce."
Credit that bounce to an overhauled midsole. It's a full-length layer of TPE-based Engage foam—still firm, but noticeably softer than the brand's previously used EVA—with an upturned toe and heel. It's not nearly a rocker shape, and heel-strikers told us it feels a bit blocky. But give it some time. After a handful of break-in miles, the foam compresses for smoother landings. "The Centauri provides a nice, responsive cushion for midfoot-strikers like me," one tester said. "I've had calf issues the last couple months. Compared to my Hokas, the slightly higher drop has helped without me having to reduce my weekly mileage."—M.P.
---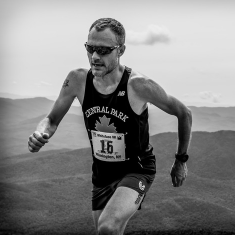 Runner-in-Chief
Jeff is Runner-in-Chief for Runner's World, guiding the brand's shoes and gear coverage. A true shoe dog, he's spent more than a decade testing and reviewing shoes. In 2017, he ran in 285 different pairs of shoes, including a streak of 257 days wearing a different model.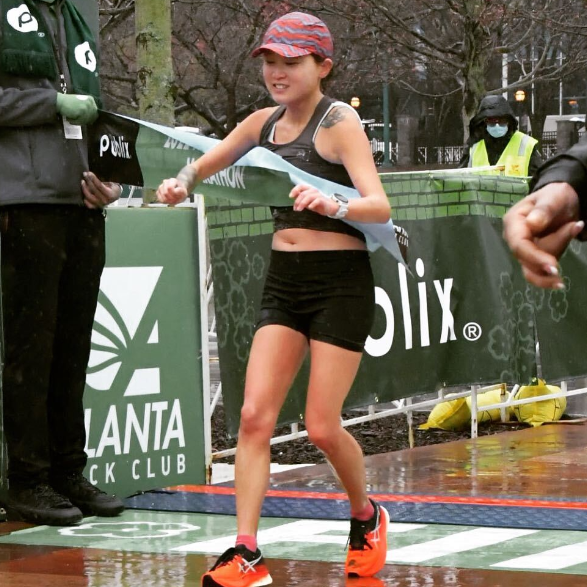 Test Editor
Amanda is a test editor at Runner's World who has run the Boston Marathon every year since 2013; she's a former professional baker with a master's in gastronomy and she carb-loads on snickerdoodles.