Nike Invincible 3
Nike's super-cushioned trainer returns with a facelift and all the bouncy goodness we've come to love from the Invincible. The third iteration boasts thicker stacks of ZoomX foam—the same midsole material used in the Vaporfly and Alphafly racing shoes—than you'll find anywhere else. The foam is lighter, softer, and more responsive than other compounds, returning about 70 percent of energy with each foot strike. And the huge slab used in the Invincible led one tester to call them her "sproing-​sproing shoes." That bouncy feeling, in the past, felt unstable—despite the dumbbell-shaped sole with an exaggeratedly wide forefoot designed to keep you from wobbling. Now the cushioning feels more finely tuned. Only one tester with a history of chronic ankle issues noted problems with stability while "executing hairpin turns."
The previously thick and hot Flyknit upper has been swapped out for a sleek version that breathes far better. Plus, all the bulky pillowing that lined the collar of the first two versions is gone—one tester noted that the shoe didn't hold her heel as well, but none complained of serious fit issues.
Despite the shoe having the same high-powered foam as the Swoosh's fastest racing shoes, this model is most definitely for joy rides. Our test team cherished them for recovery runs and easy jogs—the kind of running that makes up 75 percent of your mileage. During the monster weeks of marathon training, I wore them for the first time when I had my wife drop me off 22 miles from home for my long run. Versions 1 and 2 had felt so good, it was a risk I was willing to take.—Jeff Dengate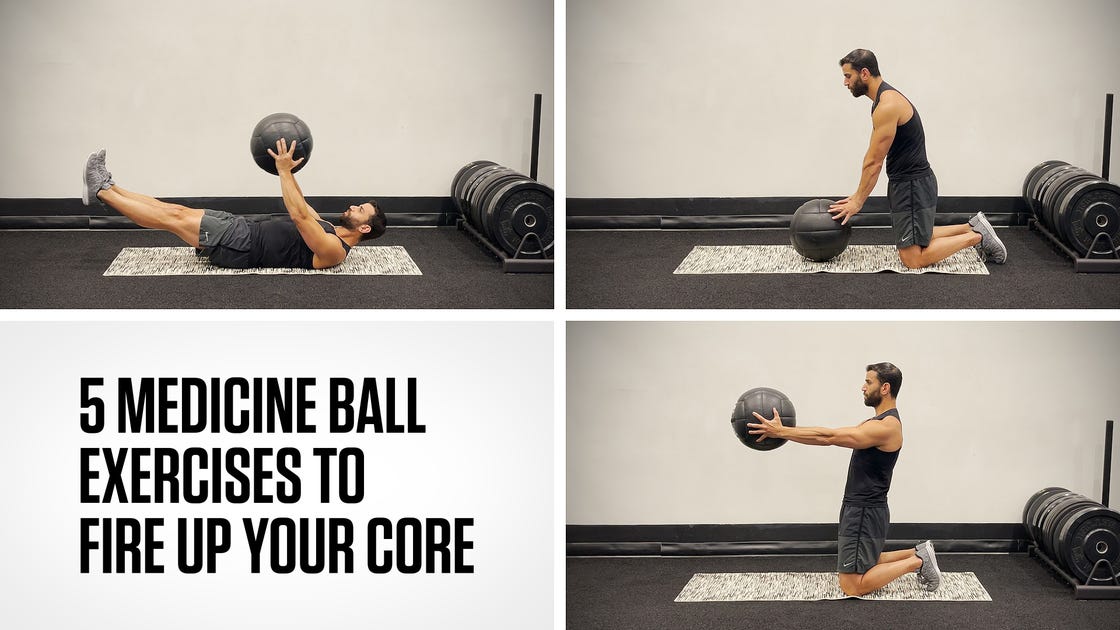 ---
Asics Superblast
World Athletics caps a shoe's stack height at 40mm for it to be considered race-legal. But there's no limit on the shoes you wear for training and daily miles. The Superblast stands 45.5mm in the heel, making it Asics's tallest and most cushioned shoe ever. Of course, when you add more foam, you add more weight. New Balance's SuperComp Trainer, though $30 cheaper, has an even higher heel stack of 47mm and comes in 1.7 ounces heavier. The Superblast doesn't match the SuperComp's bouncy-house softness, but feels lighter on foot, making it more versatile and quicker to rebound than the SC Trainer at tempo paces.
Asics does it by combining its two most responsive midsole foams. The majority of the midsole is the "Turbo" version of Flytefoam Blast, used in the brand's fastest racing MetaSpeed models. Underneath is a thinner layer of "Plus" formula, a softer and more forgiving cushion that soaks up the sting of hard landings. However, since that squishy-soft layer is closer to the ground than to your foot, the Superblast has a firmer ride than you might expect from looking at it.
"As I ran more tempo and long runs in the Superblast, I was reminded of those Moon Shoe toys from the '90s. There's a good amount of spring to them," said one tester who typically trains in the Nike Pegasus or Brooks Ghost. "Given the amount of foam, I was also expecting the shoe to be a lot bouncier and more flexible; however, it was surprisingly rigid. This made the shoe feel more responsive, so I could wear it for speedwork but still get the benefits of a lot of cushion."—Morgan Petruny
---
Brooks Hyperion Max
Brooks is finally revealing a few additions to its Hyperion speed series. One is the cushy Hyperion Max, and it's a real crowd-pleaser.
Rewind to 2019's fall racing season. The RW gear team was in the throes of testing the hottest shoe releases before an Olympics year. Trailing Des Linden's 2018 Boston Marathon win and speculation on what shoes she wore, Jeff Dengate ran the NYC Marathon in the Hyperion Tempo and I last-minute registered for the Philadelphia Marathon running in the Hyperion Elite. Results and assessments were divisive. While I finished seconds away from a PR, Dengate DNF'd and declared the Tempo's midsoles too thin to support his 6-foot frame.
The first Elite had DNA Zero foam, which was later replaced with the Tempo's DNA Flash for a softer, bouncier ride. The Hyperion Max is the Tempo's more cushioned, yet tenths-of-an-ounce-lighter, sibling. While their stretch woven uppers are the same, their rides are anything but. Brooks jacked up the Max's midsole with 4mm extra nitrogen-infused DNA Flash for a springier but plusher ride. Inside word is this same foam will be in future Brooks Ghost and Glycerin models.
Testers said the Max is made for Sunday long runs, but it still feels fast. I can also see it as a plate-less, less-costly alternative to a true marathon racing shoe.—Amanda Furrer
Buy Men's Buy Women's Full Review

---
Altra Via Olympus
The Via Olympus provides an über-cushioned ride for long-distance runs—very long-distance runs. And, the shoe already has a podium finish on its record. Altra-sponsored ultrarunner Ryan Montgomery came in second at the 2021 Javelina 100, with a time of 13:33:52 (fewer than 20 minutes behind the winner, Arlen Glick), running in the Via.
It took only a fraction of what Montgomery ran for me to understand why he raced 100
miles in the Via Olympus—and only the Via Olympus. Running in the luxe upper and atop the plush insole feels as soft and smooth as butter.
The shoe is inspired by its trail namesake. The Olympus 4 was one of my go-to off-road shoes. It had a lightweight, responsive ride despite its burly exterior.
"It kind of started with, 'Hey, let's try to make a road version of our Olympus 4,'" said Alex Lind, Altra's senior product line manager on a phone call with RW. "And then it mutated into, 'Let's not only have something that's similar in terms of stack and foot shape, but that will also provide an elevated experience that's more appropriate for the road.'"
To make a road iteration of the Olympus, the development team avoided simply slapping on a lug-less outsole. It took three different compounds and three different types of geometry to get the formula right.
The Via also has notes of the Paradigm, Altra's cushiest stability trainer, and the Timp 4, another max-cushioned trail shoe. The midsole is Ego Max, an EVA-based compression-molded foam that you can also find in those models.
The Paradigm, however, has a flatter, more linear profile to the ground, as well as Altra's standard last. In contrast, the Via's sole is curved to promote a rocker motion, and its foot shape is wider and more accommodating. The molded heel collar and pillowy tongue amplify the comfort factor.
The Via's outsole also has less ground contact than the Paradigm. The team chipped away the rubber in low areas on the outsole, said Lind, to reduce weight.
While the weight teeters into nine-ounce territory (women's size 7), the Via Olympus still feels surprisingly light and smooth. I tested the shoe while recovering from a marathon, and while I was supposed to scale back my efforts, I was tempted to quicken my pace. Chalk it up to that propulsive rocker roll and all-encompassing memory-foam feel.—A.F.
Buy Men's Buy Women's Full Review
---
Saucony Axon 3
The Axon is that rare bargain-buy shoe that rides like its pricier cohorts. When I first tested the second version of the Axon, I had to double-check our tech sheets to make sure I got that $100 figure right. This was after running in the shoe a couple times and reaping the benefits of its smooth turnover—the Axon has the same Speedroll tech as Saucony's competition models. Version 3 is as comfy as the Ride, its more expensive cousin priced at the daily trainer standard of $140.
It was hard to pinpoint just a single thing our testers liked about the Axon 3.
One highlight a tester mentioned was its sleek, breathable mesh upper that allowed maximum airflow. Another was the toe room, which a tester likened to Topo Athletic's spacious toeboxes. But its midsole cushioning was the most praised feature, for multiple reasons. One tester, who ran in the Brooks Launch, a shoe that was at the same price until it was raised to $110, described the Axon as much more robust and more supportive for her high arches. Our senior newsletter editor, Pavlína Černá, underscored the shoe's light weight and bounce. Simply stated: This neutral trainer is super comfortable.
"I really enjoyed the cushioning. This is the first time in a while that I actually felt no restrictions or limitations in my forefoot and heel," said a tester. "I was able to quicken my pace and endure more pounding on hard surfaces without any discomfort days after."—A.F.
---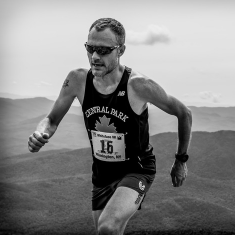 Runner-in-Chief
Jeff is Runner-in-Chief for Runner's World, guiding the brand's shoes and gear coverage. A true shoe dog, he's spent more than a decade testing and reviewing shoes. In 2017, he ran in 285 different pairs of shoes, including a streak of 257 days wearing a different model.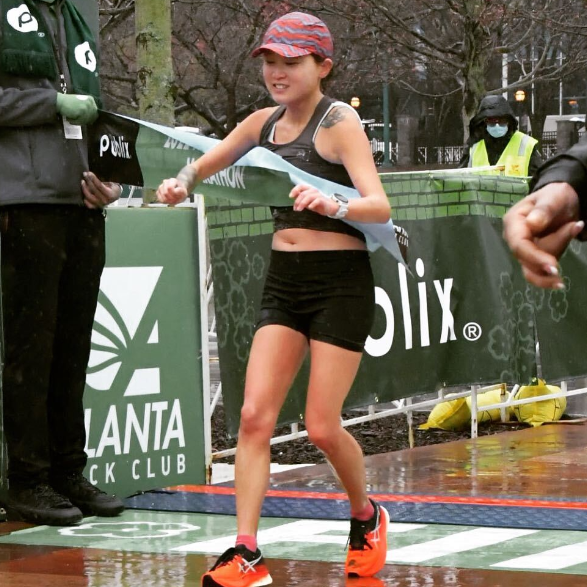 Test Editor
Amanda is a test editor at Runner's World who has run the Boston Marathon every year since 2013; she's a former professional baker with a master's in gastronomy and she carb-loads on snickerdoodles.