Brooks Catamount 2
It's been almost three years since Brooks released the Catamount. On a video call, I half-jokingly, half-seriously asked the brand's VP of footwear management, Carson Caprara, what took so long for an update. Of course, we all know what transpired in 2020. Pandemic factory shutdowns and supply chain issues affected product development and releases. The Catamount 2 is one of several shoes put on the back burner. Now, finally, the second iteration is here, along with other shoes we've eagerly awaited—the Hyperion Tempo's follow-up launches later this year—and a few surprises, like the Hyperion Max (page 56).
For some backstory, the Brooks Blue Line development team validated DNA Flash foam, the nitrogen-infused material that cushions the Hyperion Elite and Tempo. In this way, the Catamount, the first trail shoe with a DNA Flash midsole, was one-part super shoe with its responsive, high-energy return platform. Now Brooks adds a second ingredient: the SkyVault plate.
We've seen carbon-fiber plates in other trail shoes, including the Hoka Tecton X, which has two parallel plates in its midsole, and the Saucony Edge. The Catamount 2's SkyVault is specially made for providing enhanced proficiency on the uphill and a smooth and stable ride on the descent, making it primed for rolling trails. The plate is curved in the forefoot to help propel you quicker off your toes on the ascents. It also doubles as a rock shield.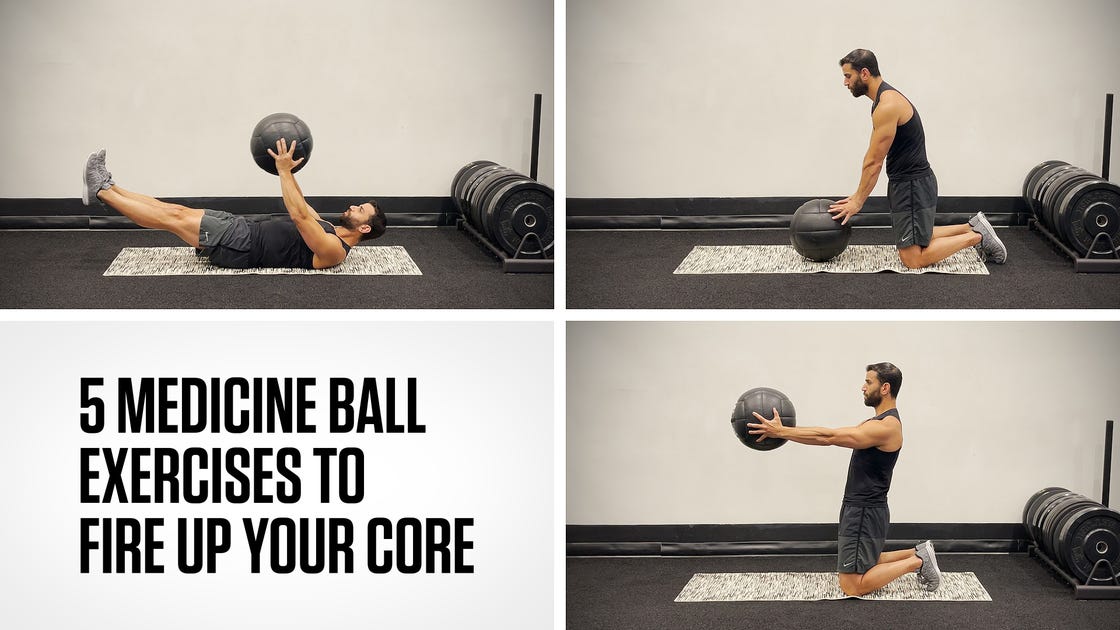 Testers liked the shoe's pop, describing the ride as "fast and fun." Some, however, said it traded support for a lighter weight. "My current go-to is the Caldera 6, which has a mattress-like midsole," said a tester. "So, I wasn't surprised I was feeling more of the ground with the Catamount 2."
Testers found the TrailTack rubber outsole "super grippy" on wet logs and in freezing rain. I experienced this reliable grip during a 5K, mid-December, on a morning damp with flurries and nonstop drizzle.
One note on fit: The Catamount runs a tad long, and is slightly narrow compared to other Brooks shoes.—Amanda Furrer
Buy Men's Buy Women's Full Review
---
Hoka Challenger 7
For the Challenger's massive seventh update, Hoka looked at a bunch of gravel-bike tires. Why? Gravel bikes handle a party mix of terrain—everything from portions of street to dirt and mud, maybe some sidewalk, and of course, heaps of gravel. The brand's door-to-trail hybrid needed to do the same.
Flip the shoe over, and the Challenger's outsole really does look like a bike tire. A combination of angular and squarish lugs grip uneven and chunky terrain, while more exposed triangles of foam and tiny, tight squares near the center roll the shoe smoothly along pavement. Wide spaces between the 4mm lugs also help sluice water and shed mud more quickly. The material itself is also now a tough, slightly sticky rubber. Testers found that the design kept trail gunk from clogging the tread, making the roads home from the trailhead feel light and easy.
"I was skeptical that it would actually do well on multiple surfaces, but it passed the test. In the running for my new favorite pair. These shoes were grippy enough for trails but didn't feel awkward on roads. I even used them for speed intervals on the treadmill," one tester said. "The lugs could be more aggressive for really rocky and challenging technical trails, but then I suspect they would be uncomfortable on roads. Overall, I feel like the traction is the perfect compromise."
Most of us wouldn't go so far as to kick it on the NordicTrack with a pair of Hoka Challengers for speed day. But the shoe does feel surprisingly great on the pavement. There's even more foam underfoot—the overall stack height goes up two millimeters—but the shoe actually has gone down in weight. That's because Hoka's using a tweaked formula of its midsole foam. It's soft and not too squishy, but it's still mostly EVA, so don't expect an explosively bouncy ride and energetic rebound. "I like lots of cushioning, which is what draws me to Hoka. Unlike other Hoka models I've tried in the past, I was surprised at how lightweight and not 'clunky' these felt," one tester said. "Though not super fast, the shoes allowed me to push off strongly."—Morgan Petruny
---
Nike React Pegasus Trail 4 GTX
The latest Pegasus Trail 4 is a bit of a misnomer. The shoe is a true road-trail hybrid, and the React foam underfoot actually feels even better on the pavement. And, though the "GTX" distinction suggests ankle-high waterproofness, the material only reaches to the top of the laces. The gaiter collar is instead a stretchy fabric, preferable for shielding against small debris and light drizzle. Not suited for deeper creek diving, this construction does breathe easier. After splashing through shallow riverbeds and rain-filled potholes, no testers reported the soggy wet squish they'd sometimes feel after sealing their feet inside GoreTex.
Interestingly, many runners will grab the GTX version for reasons other than waterproofness. The shoe's outsole uses a different rubber than the non-GTX version. Nike finally made the switch to a stickier rubber. "The shoe performed wonderfully on all surfaces, especially the road," said one tester, who put more than 120 miles on the shoe, equally split between road and trail surfaces. "The softer rubber did wear down a little faster than other trail shoes I tested from grinding out asphalt runs on a regular basis."
Compared to the Wildhorse 8 and Terra Kiger 9—two other Nike trail models from our most recent round of testing that also use TPE-based React foam—the Pegasus is the clear winner for door-to-trail runs. Responsive and smooth, the cushioning reminded us of the Pegasus 39 road model. One tester's only request was for more of it on longer runs. Regardless, she placed the Peg Trail among her all-time favorite hybrid shoes from her testing career spanning 11 years and more than 10 shoe brands.—M.P.
---
Altra Lone Peak 7
This is the fourth consecutive year we've put an award in the Lone Peak's trophy case. It's simply because few shoes can do what this Altra can. The outsole is tacky. The stone guard is strong and durable. The toebox is spacious and wide to let your toes wiggle and splay. And the toothy lugs are aggressive to claw through dirt and mud. Plus, since it's an Altra, it all goes down on a zero-drop platform.
"The route I run most is a four-mile loop on a mountain that has every kind of surface that one can expect to get in Pennsylvania—gravel, technical downhills, rocky climbs, and water crossings. This shoe grips all of it. The traction is fantastic, and the cushioning is ample, but still allows for ground feel and solid footing on rock," said one tester who put more than 150 miles of running on the shoe in both wet and dry conditions.
But, let's be honest. Traction has never been an issue for the Lone Peak. A secure fit has. Altra has tinkered with its upper to ensure that its roomy toeboxes allow for natural foot movement and toe splay, but not too much motion that it feels sloppy. It's a tough balance to get right. While the sixth version's customizable lacing system did the trick for some, this version feels more locked-in from a new stitchless upper. Fewer bulky overlays and no seams let the mesh wrap the foot more closely without wrinkling and bunching.
"This is my contender for shoe of the year. I skipped the 6 because the fit always felt off to me, but I ran my 5s into the ground. I feel that the 7, in almost every way, is a refinement and improvement of the 5 and 6," said a tester of five different Altra models. Despite the refined upper, the Lone Peak actually weighs half an ounce more than last year. That's from the new stabilizing heel clip. It feels a bit hard and plasticky, sitting right atop the Ego midsole foam—a softer cocktail of EVA and TPU. But it offers a pinch of extra support that the sixth version lacked for navigating serpentine paths and tight singletracks.—M.P.
Buy Men's Buy Women's Full Review

---
Topo Athletic Ultraventure 3
"This isn't a workout or fast race shoe. This is the long-haul shoe," one tester declared. He also noted how ultrarunners like Topo's shoes because of their wide toeboxes. The Ultraventure is no exception.
For gnarlier trails, you'll want to choose the brand's MTN Racer or Terraventure, which have toothier treads. The Ultraventure 3's outsole, made of grippy Vibram rubber, is more lightweight and sectional than the previous iteration. Its lugs are shorter and wider as well, making the shoe versatile for both roads and trails. "The Vibram outsole is sticky enough for rocky trails, but it's not like a cleat," said a tester.
Even though the shoe doesn't have a rock plate, the increased stack height—Topo added 5mm to the heel and forefoot—serves as a buffer on rugged terrain. The thicker midsole is composed of a new Zipfoam compound that's lighter and more responsive. To ensure stability, the platform was widened.
The upper, which is made of recycled material (one pair is equivalent to three 750 ml plastic water bottles), has fewer overlays and a higher toe sweep because no one likes stubbing their toes midrun. Narrow-footed testers needed to make their laces a little tighter, and some wished for a longer, more padded tongue. Despite the shoe's extra width, our testers reported no ankle chafing or discomfort.—A.F.
Buy Men's Buy Women's Full Review
---
VJ Ultra 2
Place the Ultra 1 and 2 side by side, and you'll think you're looking at a real life "Spot the Difference" brain teaser. But get the shoe laced up and running, and the v2's updates materialize.
The Ultra now has a rock plate. The stiffer forefoot protection was a favorite feature for testers navigating tricky portions of the Appalachian Trail. "My feet felt secure and protected over Pennsylvania-style, rocky treachery," said one tester who regularly logs his 30-mile weeks on a buffet of gravel, grass, and concrete. "These are right at home on big boulders, little jagged ankle-busting rocks, and everything in between."
For him, "everything in between" includes quite a bit of water crossings, during which the Ultra's outsole clung to slippery rocks on a two-plus hour excursion. VJ added more rubber between the lugs for the v2, though it's hard to say how much the grip improved, given the debut's already stellar traction. (Walking across a shiny wood floor at home, one tester heard soft popping like the sound of a suction cup.) The more significant benefit is a boost in durability for high-mileage mountain runners.
The Ultra 2 also feels wider in the toebox and more comfortable through the midfoot and lacing. One tester of the v1 who struggled with a pinching upper said the v2 now "laces up smoothly over the tongue, without any excess movement or bunching when running tight switchbacks and rock gardens." Still, the general consensus is that the Ultra remains a utilitarian tool built for those who prioritize grip over plushness. The midsole foam is firm and not especially bouncy—in fact, it's near lifeless compared to Pebax. The trade-off, according to multiple runners, is that VJs have the best traction they've experienced.—M.P.
---
Merrell MTL Skyfire 2
Price: $200
Weight: 6.8 oz (M), 5.6 oz (W)
Drop: 6.5 mm
After three years in Merrell's Test Lab, the brand's elite athlete product incubator, the Skyfire returns at exactly double the price. The modest yet capable budget model is now a featherlight plated racer for short and steep mountain races and vertical Ks. "Minimalist shoes are my preference, so I'd pick these for up to 50K of gravel, mud, and rock hopping," said one tester. "The cushioning is a step up from a barefoot shoe or track spike, but it doesn't feel too tall or add much weight." Another tester agreed, saying the Skyfire was like "a racing flat with lugs," with its snug fit and snappy ride on grassy cross-country courses.
A nylon-based plate runs the full length of the shoe. With the feedback of Merrell's trail athletes, the company worked through several iterations until it achieved the right plate design: four lengthwise slices aligned with the toes and one deep notch up front. This makes it stiff longitudinally, but flexible from side to side to maneuver uneven terrain.
That plate sits between two layers of Merrell's most responsive foam, called FloatPro. Still made from EVA, it adds springy elastomers for improved energy return. Though slightly denser beneath the plate and softer above, the midsole feels pretty firm throughout.
The chevron outsole lugs still measure 5mm, but they are made from Vibram MegaGrip rubber instead of Merrell's Quantum Grip. No testers reported slippage with the Merrell equivalent, but Vibram adds more durability. It excelled on gravel, according to our testers, though most found that it was best for dry terrain. "I don't see any wear on the sole after 200-plus miles. But the downside is this hard rubber isn't great on wet surfaces," our minimalist-shoe tester reported.—M.P.
---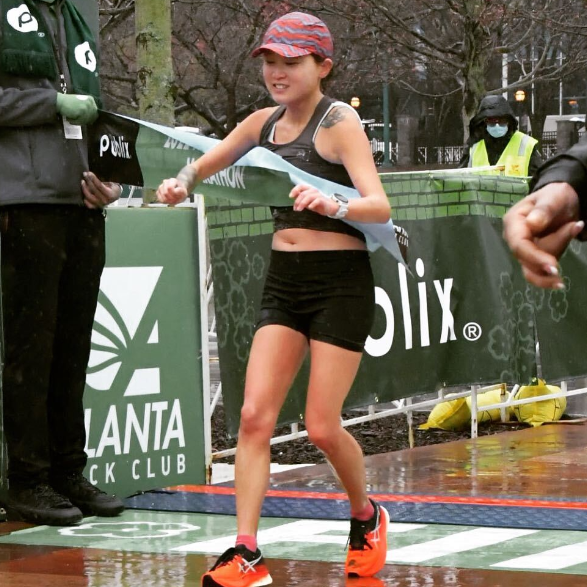 Test Editor
Amanda is a test editor at Runner's World who has run the Boston Marathon every year since 2013; she's a former professional baker with a master's in gastronomy and she carb-loads on snickerdoodles.